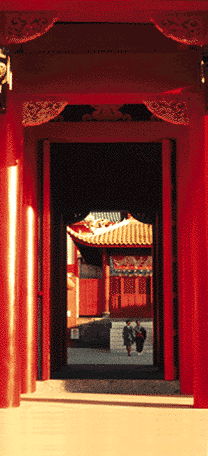 Real World Solutions
A major American chemical manufacturer successfully sold, through the expertise and contacts of The Abadon Group, a high-tech manufacturing facility in Taiwan.
The Abadon Group, through its resources in Japan, was instrumental in the export of a continuous-casting mill operation for a major Japanese steel manufacturer.
The first American-owned joint venture in the Chinese city of Dalian was a direct result of The Abadon Group's working relationship with a large multinational corporation.


©1998, The Abadon Group.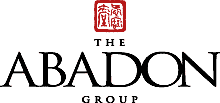 Whether you are an experienced international trader, or are considering your first non-domestic venture, Abadon can provide a wide range of valuable business planning and management services. Depending on your needs, Abadon can coordinate virtually every element of a successful international business arrangement including:
BUSINESS DEVELOPMENT CONSULTING
Real Estate Development

Technology

Joint Venture Partner Searches and Negotiations

Manufacturing Site Selection

Foreign Business Environment Analysis

Office Setup and Registration

External Product Pricing

Government Approval Procedures

Foreign Investment Repatriation

Staff Recruitment and Motivation

Labor Law Compliance

Raw Material and Finished Goods Sourcing

ISO Certification

Contract Manufacturing

Local Infrastructure Development

Foreign In-Country Shipping and Handling

Product Promotion

Trade Show Participation

Local Trademark and Logo Development

Translation and Interpretation

Insurance

Business Introductions
EXPORT MANAGEMENT
Local, Import/Trade Regulatory Compliance

Patent, Trademark and Copywriting Protection

Customs, Duties and Tax Collection

Product Localization and and Labeling

Customs House Brokerage and Freight

Forwarding

Letters of Credit

Telegraphic Fund Transfers

Quality Assurance

Company Profile and Credit Information

Collections

Project Financing

Market Analysis

Market Plan Development and Implementation
TRADING
Manufacturer's Agency

Distributor Arrangements

Compensation Trade
We can provide comprehensive international business assistance, or selected services based on a client's specific requirements. For details on available services, contact The Abadon Group.